Description: Magnecor HighPerformance Ignition Wire Set

Magnecor Race Wires are used on many serious race engines, such as current engines used in the USA in NASCAR, Winston Cup, Grand National and Super Truck series, SCCA (including successful factory vehicles and other series winners), IMSA, NHRA etc.
Magnecor Race Wires are also used on many race engines competing worldwide; Australians would be interested to know most successful Touring Cars, including most cars running at Bathurst, use Magnecor Race Wires. Magnecor Race Wires have been successfully run on many 5,000+HP Top Fuel engines. However, unlike all other performance wires,
Magnecor Race Wires can be used to improve ANY street engine ignition performance — because they provide EMI suppression!
Which cable should I choose?
7mm (black):
7mm cable will work fine for a standard unmodified engine, it is a superior performance cable, is properly suppressed and will fit into original wire looms.
8mm (blue-shown in picture)
8mm cable provides slightly increased temperature protection and is a little bit harder to fit into the factory 7mm wire looms, but still fits well- it is blue instead of the 7mm black.
8.5mm (red):
If you have unusual heat problems or extra electronics added to the engine we recommend the KV85 8.5mm cable. You may want to get bigger wire looms from local autoparts store (if required) to accomodate bigger diameter of wires. Ultimate Performance!
We can also provide Magnecor wires for any other vehicles (special order).
Please visit Magnecor website for more detail and technical information.

94~95 Discovery
87~95 Range Rover Classic
93~95 Defender 90 110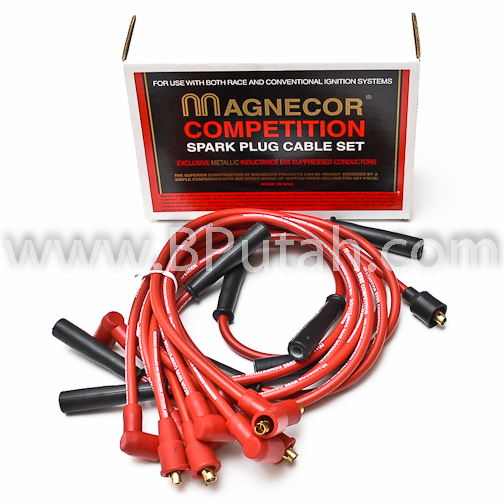 96~99 Discovery I
95~98 Range Rover 4.0/4.6 (vin up to: XA410482)
97 Defender 90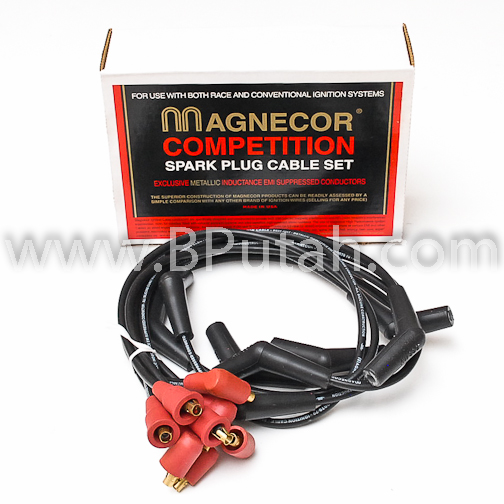 99~04 Discovery
99~02 Range Rover (VIN from: XA410483)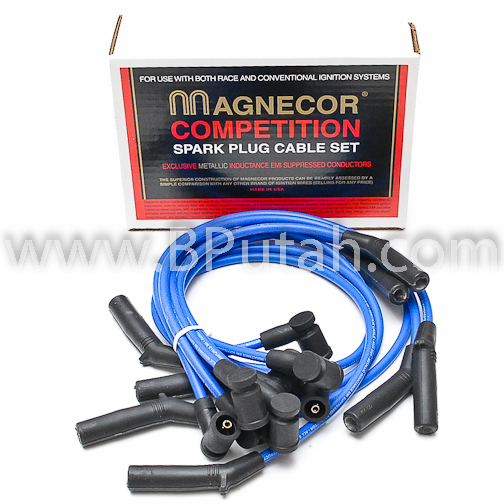 Model

Year

7mm

8mm

8.5mm

note

<--click here

Discovery Series I

96~99

stock item

99~04

<--click here

Range Rover 4.0/4.6

95~99*

* VIN up to: XA410482

99*~02

* VIN from: XA410483

<--click here

Defender 90

97

stock item

Land Rover Series
(4 cylinder)

68~85

RC47133
$38

*RC40133
$40

RC45133
$62

special order
*8mm - stock item

Land Rover Series
(6 cylinder)

67~80

RC67136
$55

RC60136
$57

RC65136
$74

special order

Range Rover
(3.5L, carburetor)

76~82

RC87192
$72

RC80192
$75

RC85192
$114

special order